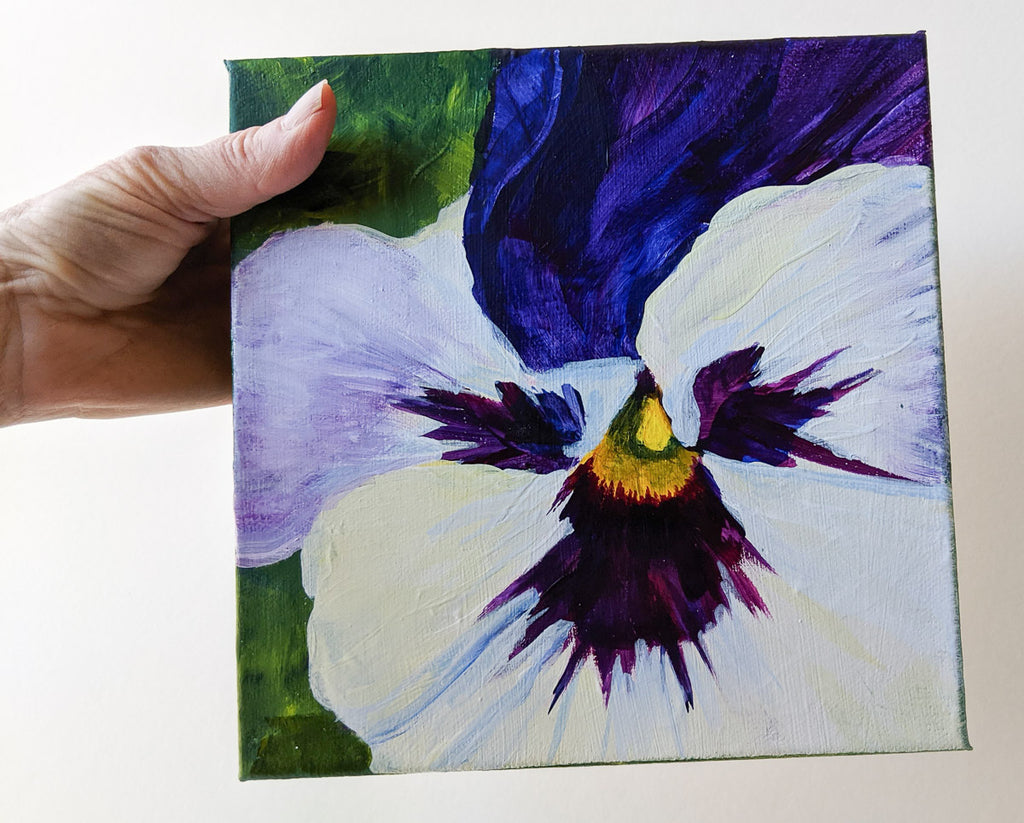 Despite freezing temperatures, 14" of snow crushing them, they have come back, stronger than before. 
They are especially welcome as a burst of color springing up before much else is in bloom.
It gives you an opportunity to look closer at the beautiful details of the pansy in a quiet moment before the riotous color of the summer flowers begin.
This painting represents your strong and resilient nature.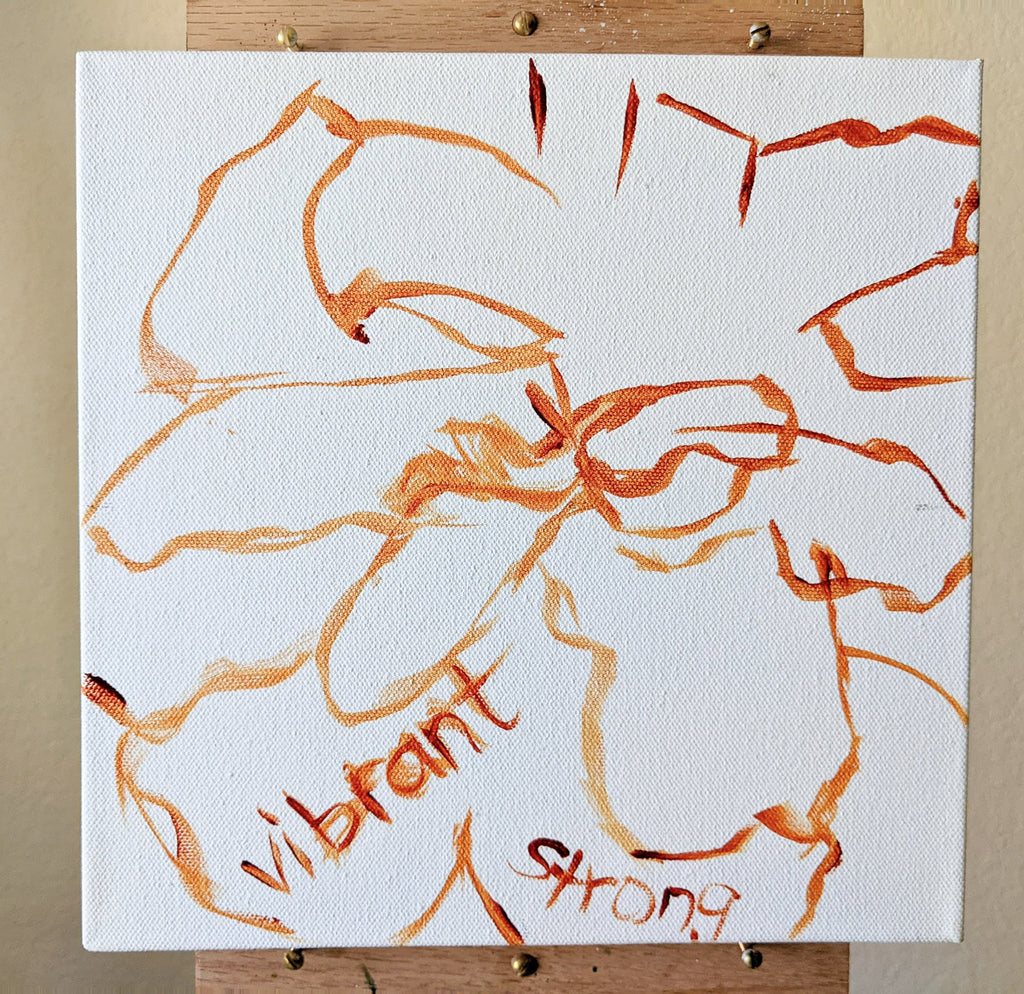 Although this painting is small,8" x 8",  I chose to paint the marigold oversized to emphasize the beauty and charm of this flower that might be overlooked as common or ordinary.
There is something comforting about marigolds that are a flower you can count on.  
This may remind you of someone you know, that despite the odds, remains vibrant and strong.